Expedite your company's growth

Optimise production

Take advantage of the best technological solutions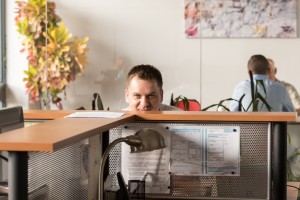 Facing new industrial challenges and ever-increasing competition, the clothing and furniture making companies, utilising both textiles and leather, have to seek effective solutions in synergy with the changes on the market. A large variety of models, short series products and the always present pressure of cost effectiveness require the application of adequate tools covering the entire production process, from designing through marketing. The ongoing globalisation on the other hand results in the need to possess a common communication tool in order to efficiently communicate about the selection of a given product.
In the face of relentless competition, the choice of a good partner and suitable solutions is becoming a matter of fundamental importance.
Our company offers you a new kind of service involving technical support with respect to the optimisation of the clothing and furniture making production processes.
Taking advantage of this knowledge, the skills and the extensive experience of our employees in providing products of many CAD/CAM system selling companies, we offer solutions which best match the organisation of the specific customer and their demands.  If your concern is to maintain high quality standards and production compliance with the requirements of the expected profitability which define today's markets, you should not hesitate to contact us. We offer you our expertise and SORTIMA's market position, making it possible to guarantee that a selected product will not only meet all the necessary requirements but will also allow to plan the future growth of your company.